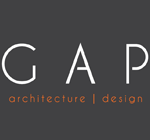 Brendan & Lesley – Baldoyle
"We appointed GAP Architecture & Design for a large renovation of a bungalow that we had just purchase on a prominent site in Baldoyle.
We found Stephen very approachable and he was full of great ideas on how to transform our tired bungalow into a modern living space while keeping the style and character of the property. We found Stephen to be extremely easy to talk to and with his clear and concise communication, he guided us through each stage of the project. His ability to listen to what our vision was for the house and then to transform this into his design was quite remarkable.
The original spirit of the house has been kept by keeping the core of the old and adding/extending some major new parts to the house. The result is we have our beautiful dream home which turned out just as Stephen promised. The finished property delivers on all fronts and there is no part of the house that we dislike.
The one thing we loved about Stephen was his attention to detail, dealing with the builder on our behalf and his calming effect on us when things got rough and stressful.
Thank you Stephen for our lovely warm cosy home and we would have no problem in recommending you to anyone who requires an Architect."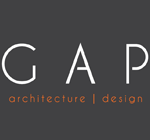 Diane – Raheny
"I initially appointed GAP Architecture & Design to carry out a Property Condition Report. I found them to be thorough and professional. Stephen was most reliable and thorough in his reporting. He is patient and accommodating and has an adept ability to listen and provide insight. He is very down to earth and friendly, yet punctual, professional and a pleasure to deal with. He went above and beyond the call of duty for me in offering me advice for buying and selling a house.
In fact, the first house I was about to buy would have cost me a substantial amount of money to restore and so Stephen saved me thousands of euros! When I found the house I am now living in, GAP were the automatic choice for me. I would strongly endorse Stephen and have no hesitation in recommending GAP Architecture & Design."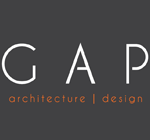 Fran & Raffa – Malahide
"We appointed GAP Architecture & Design to assist with plans and designs for an extension to our home. Stephen took on board all of our requirements and offered excellent guidance and solutions to accommodate all our needs. Following agreement with Stephen on design we further engaged GAP to assist with submission of planning permission, tendering of the contract and inspections during construction phase.
Stephen's assistance in dealings with the local authority was vital. He prepared an extremely strong and detailed submission which was key for us to securing planning permission. We are extremely pleased with the finished product, the attention to detail and the amount of light which Stephen has managed to bring into the house. We would have no hesitation in recommending GAP Architecture & Design."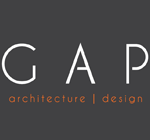 Sinead & David – Ballinteer
"We approached GAP Architecture & Design to provide us a quote for architectural services on the extensive remodel of our home and arranged for Stephen to come and look at the house. At his meeting we found Stephen to be thorough and professional and he spent a substantial amount of time discussing the various options for layout and energy efficiency with us. Given the fact that he has spent so long discussing the various options without being hired or the promise of a job we decided to select GAP Architecture & Design for our remodeling works.
Stephen drafted four different layout options for us and met with us to go through them in detail, allowing us to pick and choose from each of the plans to come up with the final agreed layouts.
During the process we found Stephen very approachable and easy to deal with and his logical approach was very appealing. Communication was clear and concise and we always had up to date information throughout the project.
As a result we now have our forever home where we use 100% of the space of the house. I would have no problems in recommending Stephen to any potential clients and should we need an architect in the future he will be the first person that I call."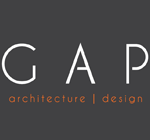 Killian & Collette – Lucan
"We appointed GAP Architecture & Design to complete a condition report for us prior to purchasing of our new home in Lucan.
The report is very detailed and we are happy with the overall condition of the house. We really appreciate you completing this in such a short time frame."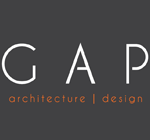 Karen O'Neill – Karen O'Neill & Associates, Solicitors
"We first hired GAP Architect early in 2014 and have now hired them on many occasions to look after works relating to property conveyancing issues for our clients.
We have found Stephen to have great expertise in this field and he provides Great Results which are delivered On Time."